Introduction
Recently, TCS came out with Q3FY21 results and registered a 7.2% YoY growth in net profits. Let us do a 5- point results analysis of TCS stock in this blog.
TCS Q3FY21 Results - 5 Point Analysis

1. Revenue Highlights

Company posted muted growth on YoY basis and healthy growth sequentially in cc terms.

Key drivers for this strong growth are as follows:

Growing demand for Core transformational services : TCS is a key beneficiary of higher cloud adoption and digital adoption

Strong Revenue Conversion from earlier deals

Moreover, TCS is a direct beneficiary of consistent market share loss of key players – Capgemini, Cognizant etc.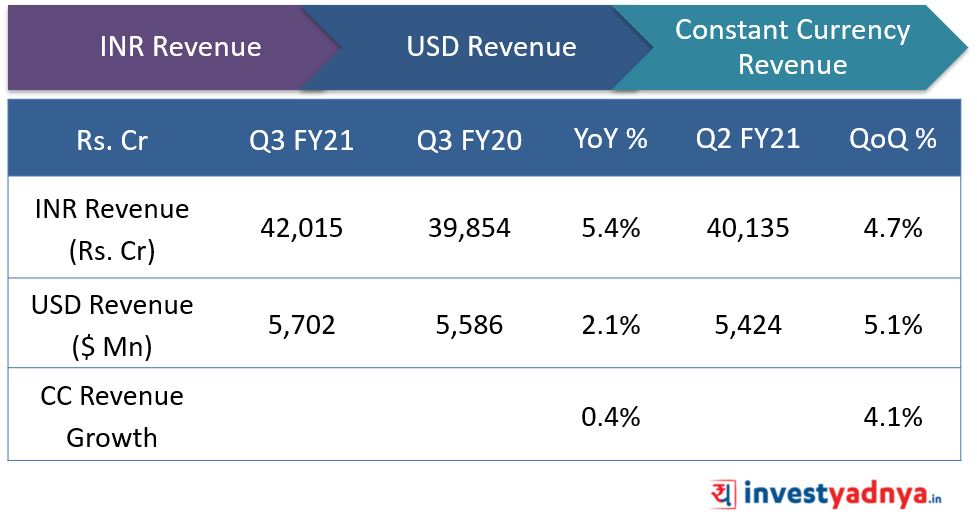 2. Profitability Highlights
Company's operating profit is increasing continuously over the past few quarters.

This has resulted into healthy operating profit margins over the recent quarters.

Operating profit expansion has also translated into healthy net profit margins for the company over the recent quarters.

Along with healthy operating profit generation, company has healthy cashflow from operations to the tune of INR 11,952 crore which is 134% of its net profit.

Key drivers for operating profit expansion are:

Strong growth across all the verticals

Operational benefits from Transformative operating model framework i.e. SBWS Model (Secure Borderless Workplaces Model) : 25-25 Strategy Announced by TCS.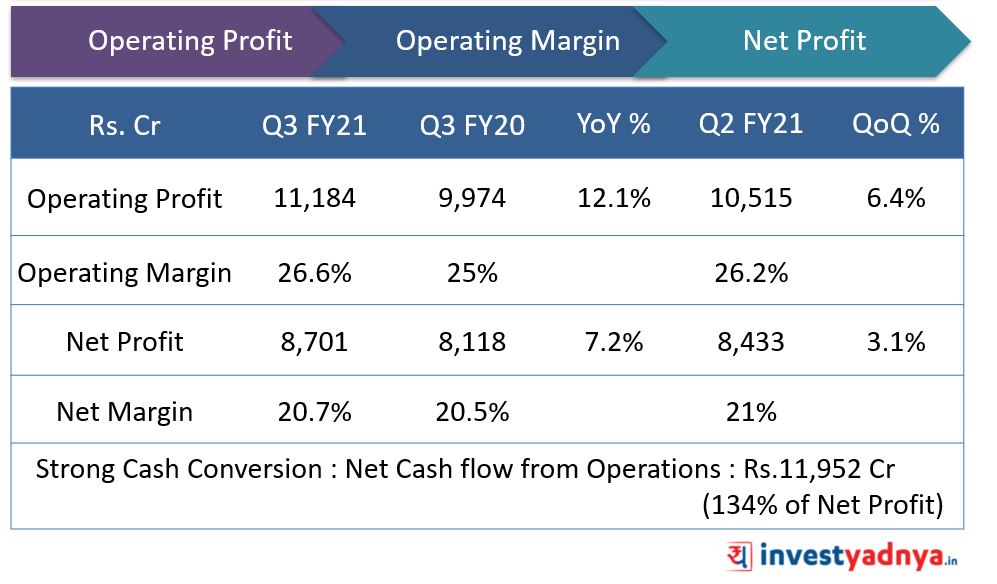 3. Revenue Mix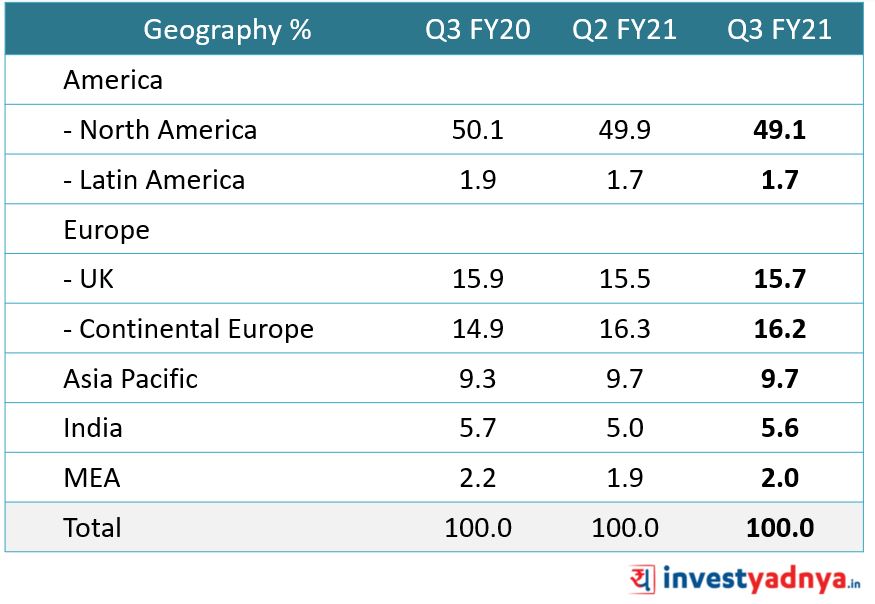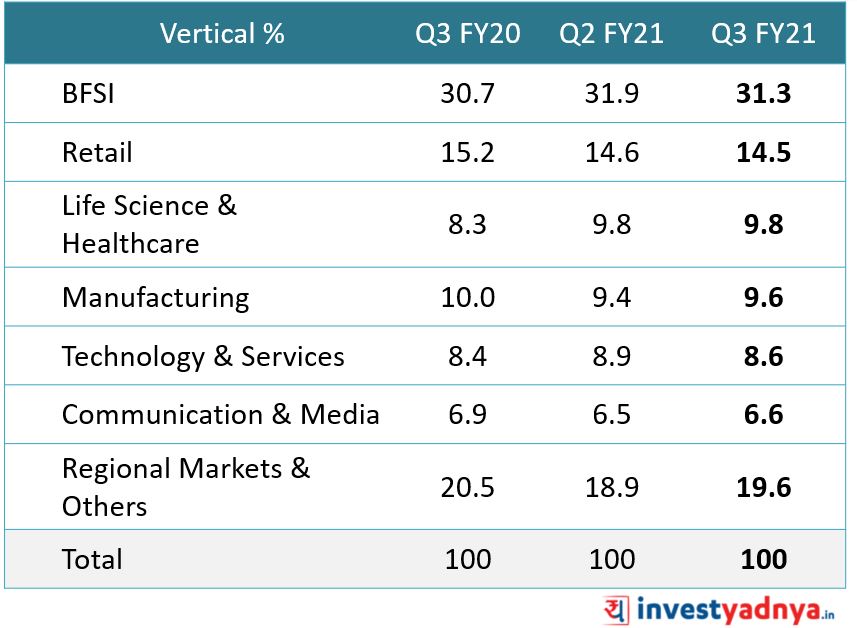 4. Client Parameters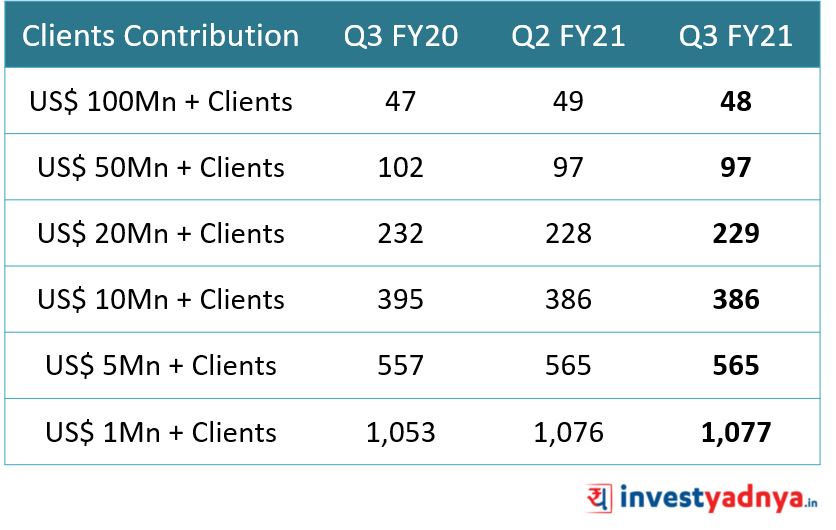 5. People
Company currently has 4,69,261 employees and there was a net addition of 15,721 employees in this quarter.

By 2025, TCS is planning to implement 25-25-25 strategy, meaning 25% workforce will work from office and remaining will work from home.

This will result in further expansion of profitability margins as most of the overhead costs will be saved.

Company also has all-time low attrition in IT services of 7.6% in this quarter.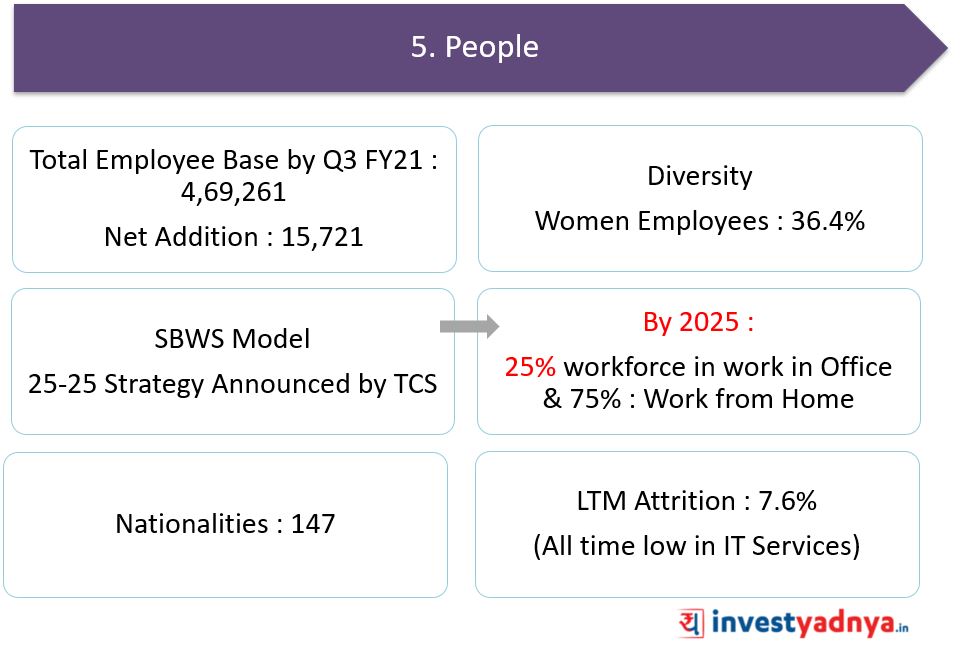 Valuation
As seen, stock is currently trading at quite premium valuations as compared to its historical PE multiples.

Currently the stock valuations look euphoric, however the stock may rally if the rally in market continues.