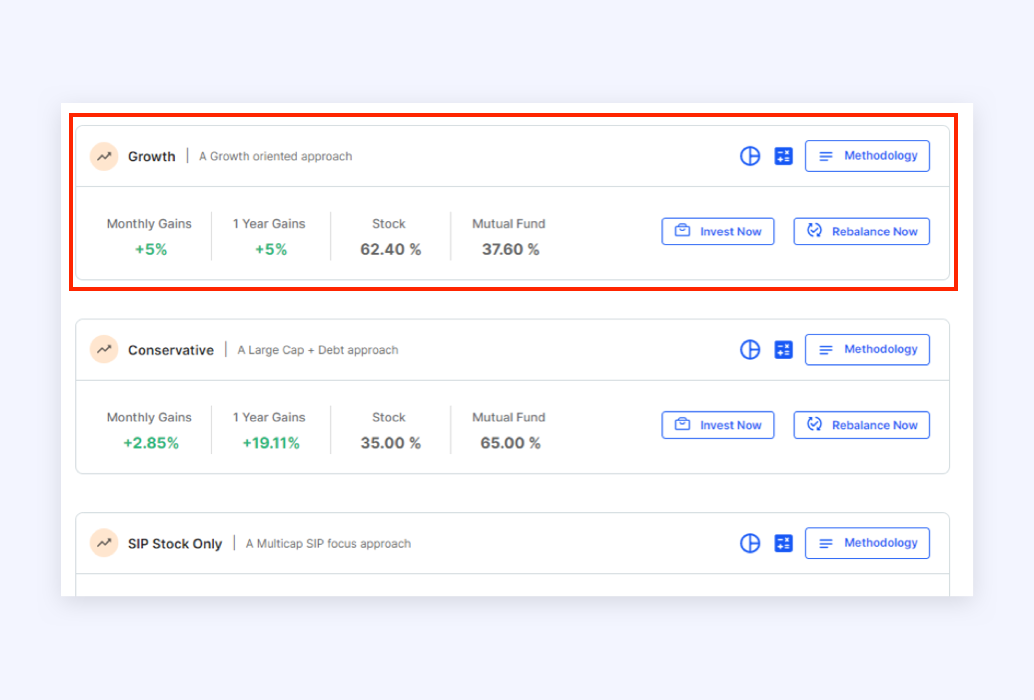 Choose Portfolio
You have chosen portfolio to achieve your investments goals.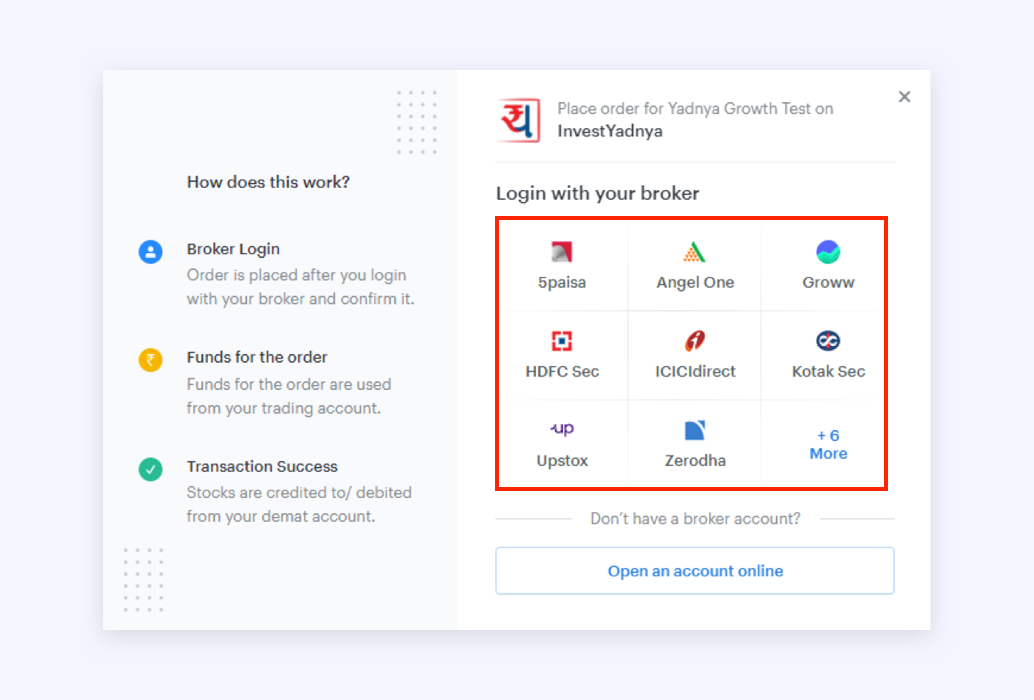 Login with Broker Account
Easy login and ready to Invest through your broker account.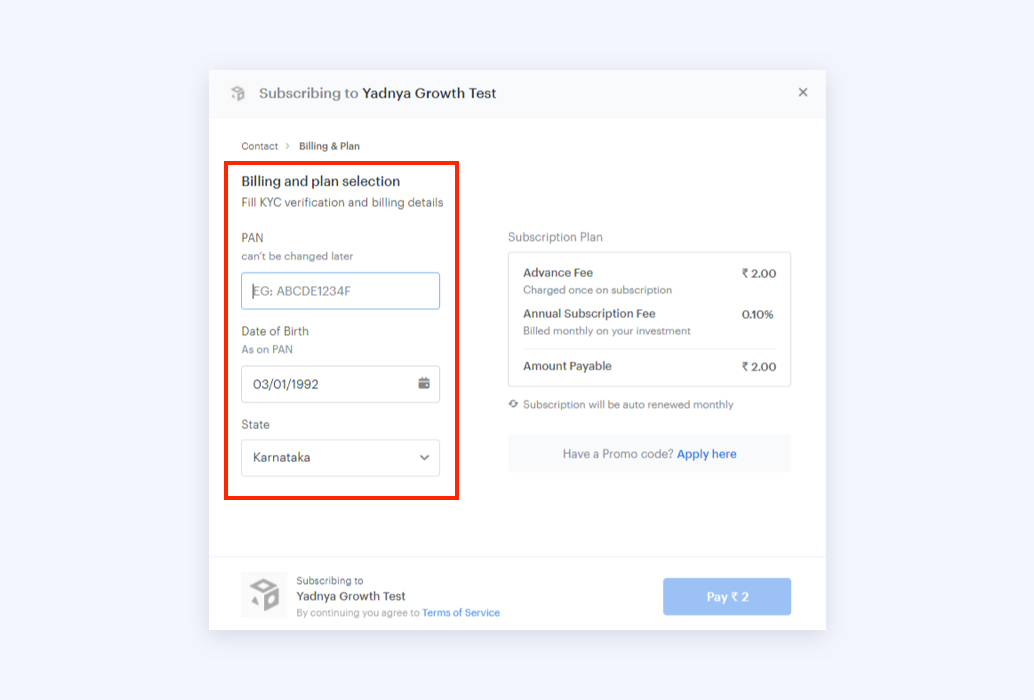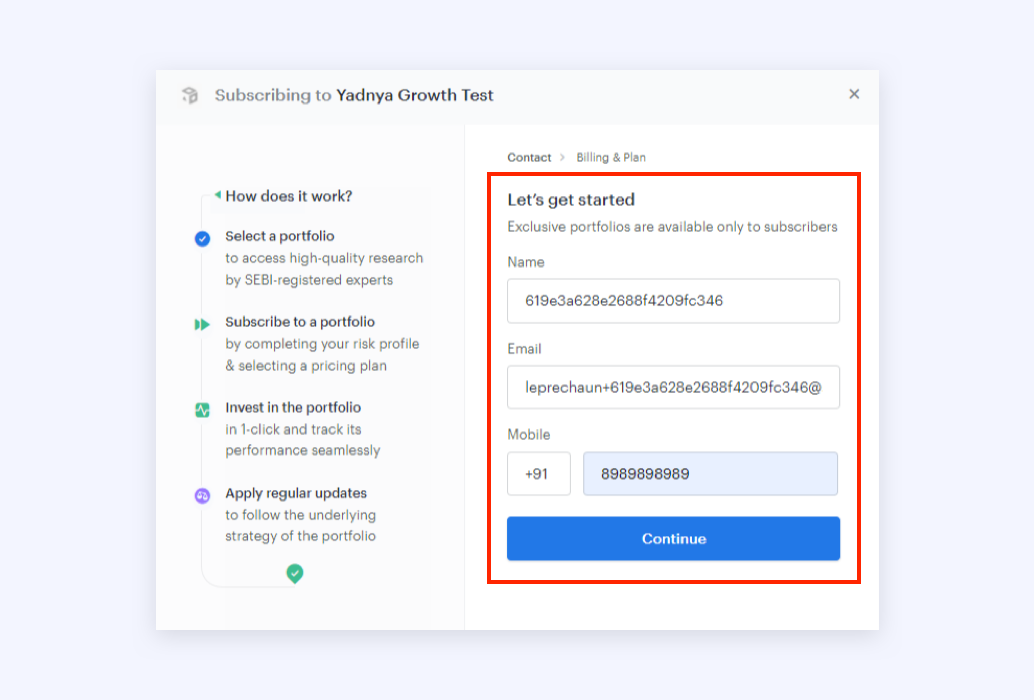 Subscribe
Subscribe to a portfolio by completing your risk profile and selecting a pricing plan.
Once you subscribed you can check the stocks weights carrying in each portfolio.
---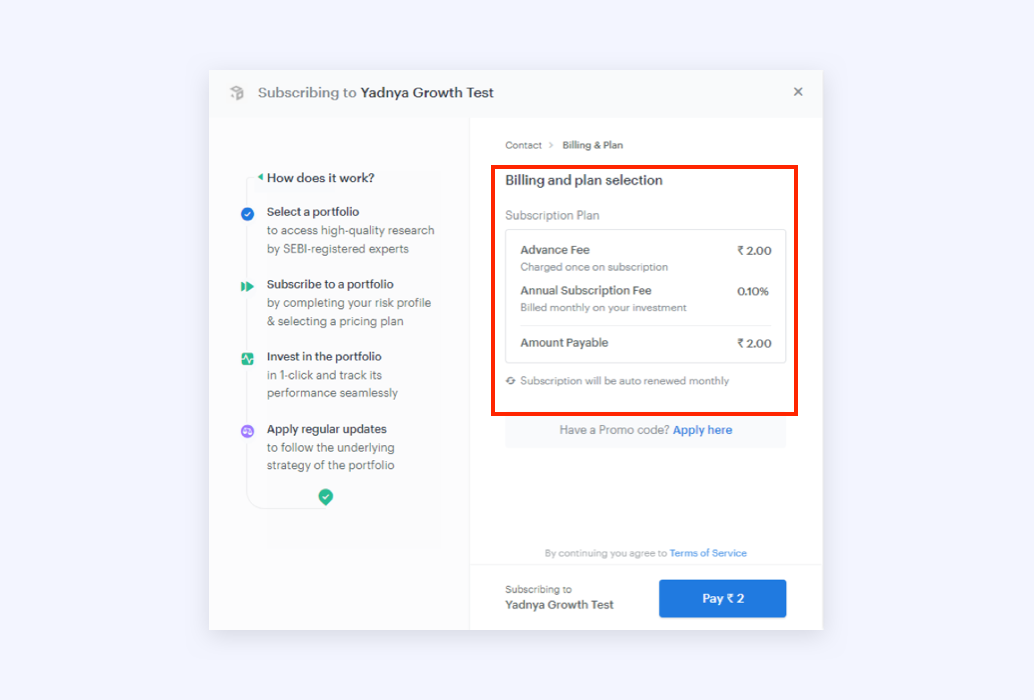 Fill up Billing Information
Annual subscription fee will be applicable on your selected portfolio which will be billed on your monthly investments.
Your subscription will be auto renewed monthly.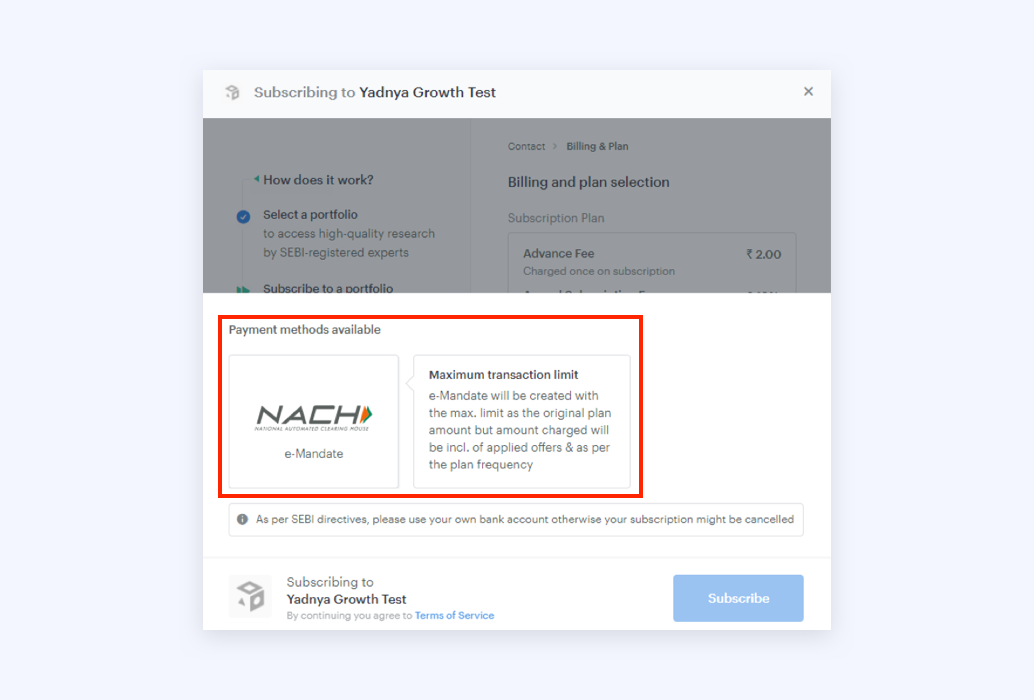 Make Payment
Once you are done with eNACH payment process, review orders before confirming and then place order.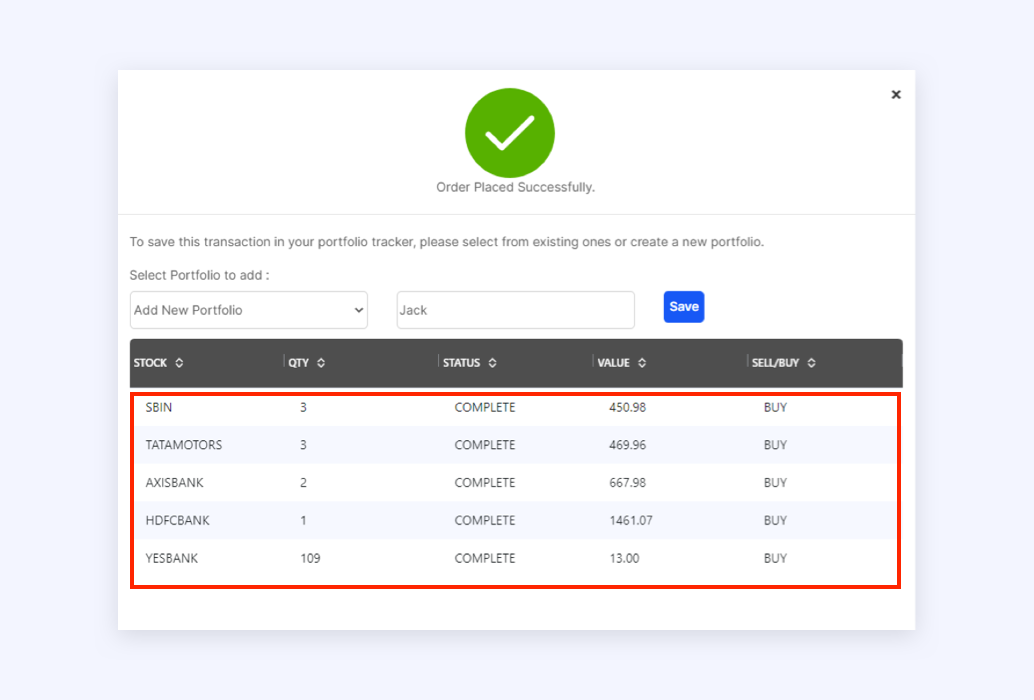 Track & Manage Portfolio
Once the order placed successfully, you will be asked to save the transactions in your portfolio tracker.
Select your portfolio or Add new portfolio to save these transactions.
×