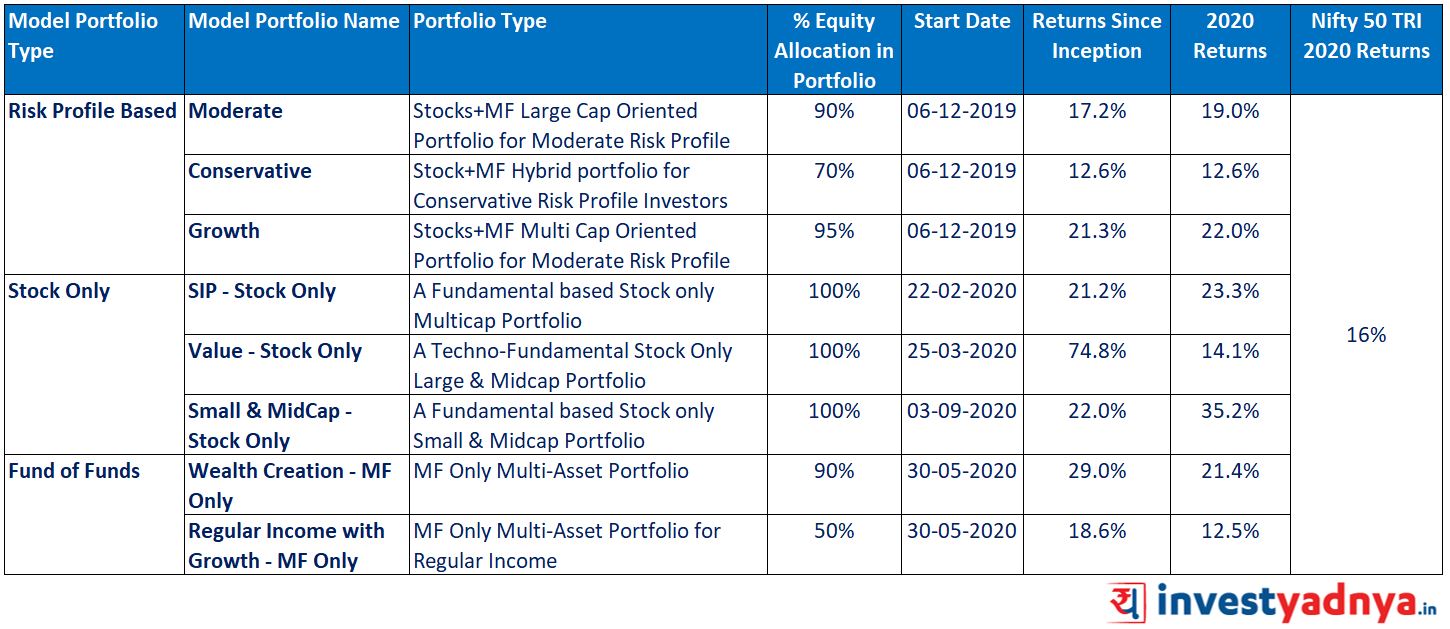 Yadnya was started with the mission of educating people such that they can take control of their finances and feel empowered to take their financial decisions with confidence. With time, we kept on adding value to our customers through new content, be it in the space of financial planning or mutual fund ratings or stock analysis. Our transparent and simplistic approach was highly appreciated by our clients and this appreciation gave us the much-needed boost to continue running the show using our unbiased analytical approach. And then came a point, when many of our clients started asking us to help them in constructing their portfolios, this gave birth to the idea of building Yadnya's model portfolios. The theme of this model portfolio offering is to develop portfolios that can be replicated at user's end as per their risk profile and goals (both long term and short-term goals).
As Mr. Anton Chekhov a well-known story writer once said, "Knowledge is of no value unless you put it into practice". We took up the challenge head on and started working on building model portfolios to help diverse set of investors using the frameworks we have established for stock research and mutual fund analysis. On 6th December 2019, we launched the first set of model portfolios which were three Risk Profile Based Portfolios – Growth, Moderate and Conservative. These model portfolios are meant to help investors with aggressive risk profile, moderate risk profile and conservative risk profile, respectively. These are our Strategic Asset Allocation driven portfolios with different weights given to Equity, Debt and Cash & Cash Equivalents. Exposure to equity asset class is taken through direct stocks, equity mutual funds and Index Funds. Exposure to debt and cash is taken through debt mutual funds, hybrid mutual funds and money market mutual funds. For an investor, the allocations in these asset classes can provide a complete indicative plan for asset allocations. True to their name the Conservative model portfolio fell the least during the COVID turmoil in the market in March 2020, followed by moderate risk profile portfolio.
We are a true believer of Mr. Warren Buffet ideology of saving money and while engaging with our clients always tell them to abide by his quote – "Do not save what is left after spending but spend what is left after saving". To support and cultivate this habit of monthly savings, we came up with the SIP Model portfolio on 22nd February 2020. The objective of this portfolio is to help investors with moderate risk profile to start monthly SIPs in stocks with a reasonable investable amount of less than INR 25000. With our no-nonsense approach we look at all the stocks from a complete fundamental analysis point of view. This became the first model portfolio wherein we also started using the Fundamental Indexing methodology for calculation of stock weights. In this methodology, we use a broad set of fundamental factors (like PAT growth, PE, PEG, sales growth, etc.) and use a quantitative model for defining the weights of the individual stocks.
It was the month of March 2020, when COVID stuck the world and the market started reacting sharply to the fear of this unknown, unprecedented pandemic. It was not just Indian capital markets but also global markets that started declining leading to a snowball effect. There were so many quality businesses that became available at prices that were way below their intrinsic value. This led to the construction of our Techno-Fundamental Value Portfolio on 25th March 2020, we launched this much awaited value model portfolio. The idea of this model portfolio is to figure out businesses that are currently undervalued and make them a part of this portfolio till the time they reach the price levels that they truly deserve. Once the stocks reach these acceptable levels, they are replaced with other undervalued stocks such that investors can take benefit from this valuation arbitrage opportunity.
With a national lockdown in place and some additional time in hand (thanks to no travel time), in April 2020, our Founder Parimal Ade and Co-Founder Gaurav Jain started working on their next book "How to Manage Your Retirement Corpus – A Complete After Retirement Guide". With this, came the idea of constructing two fund of fund portfolios – a) for retirees who need regular income from their investments for a peaceful retired life and b) for individuals who have investments in place for meeting their long term and short-term goals and have some surplus money every month to invest for the objective of wealth creation. We launched these two funds of fund portfolios on 30th May 2020. The regular income portfolio can be a go to portfolio for investors who need complete asset allocation benefit (equity, debt, money market and gold) with the comfort of regular income flowing every month from their investments. On the other hand, the objective of the wealth creation portfolio is purely to generate more returns by taking more risk and invest the surplus money to international equities along with sectoral mutual funds, midcap, and small cap funds with some allocation to gold as an effective hedge.
We had our eyes on the reviving Mid Cap and Small Cap segment of stocks and after more than 4 months of detailed due diligence, a comprehensive FIVE-G analysis of more than 100 mid cap and small cap stocks, we launched a Small & Mid Cap - Stock Only model portfolio on 22nd September 2020. The infographic below will give you a glimpse of our FIVE-G framework: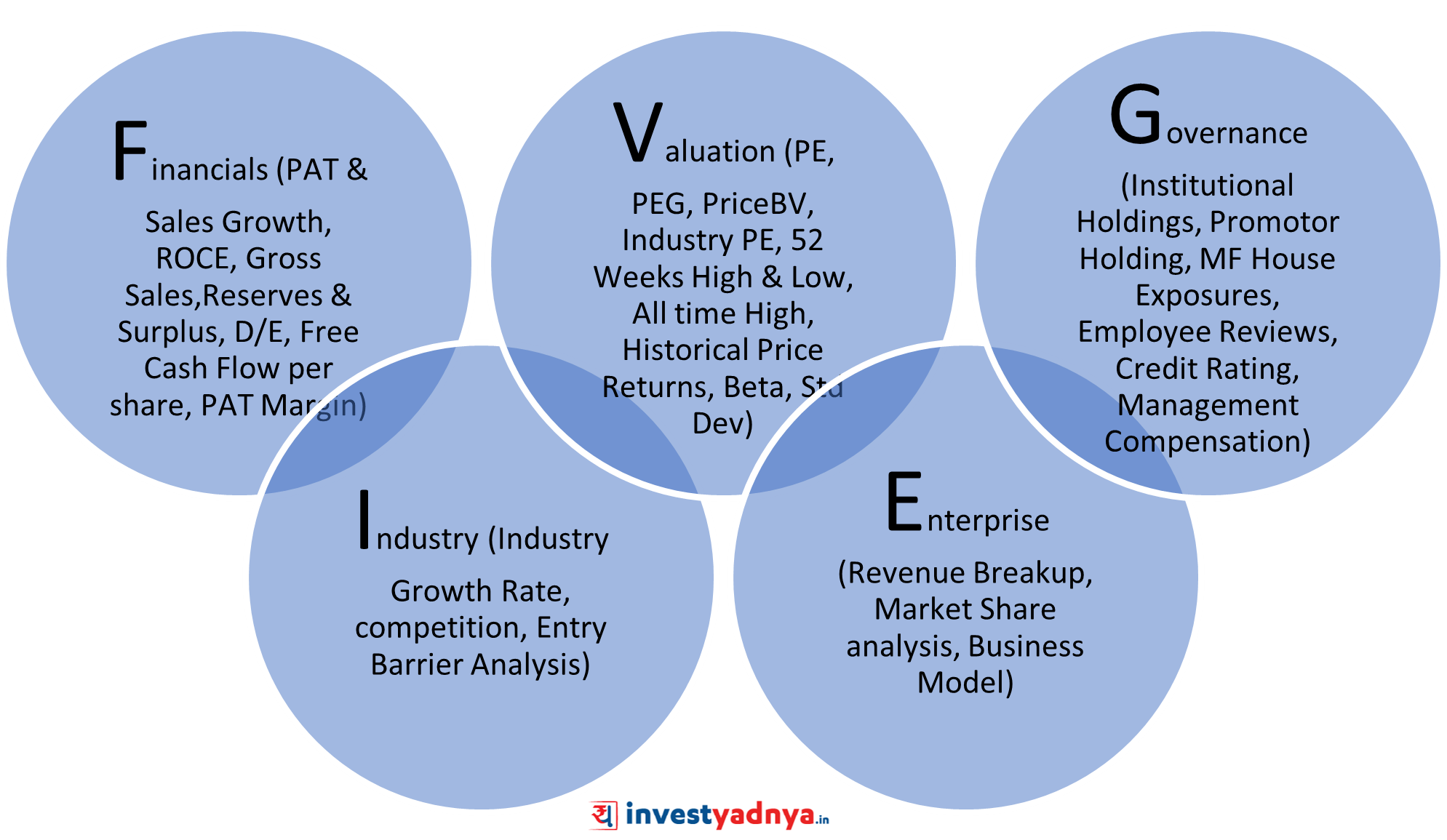 A special focus is given to the Governance aspect which forms the root/base pillar of Yadnya' s FIVE-G framework. A strong Enterprise with a robust business model and an established competitive strategy creates the stem. A flourishing Industry that does the work of providing the much-needed nourishment to the growing company. With these three strong pillars of Governance, Enterprise, and Industry, we look at the company Financials as flowers indicating the overall health of the business and the Valuations as the final fruits of labor.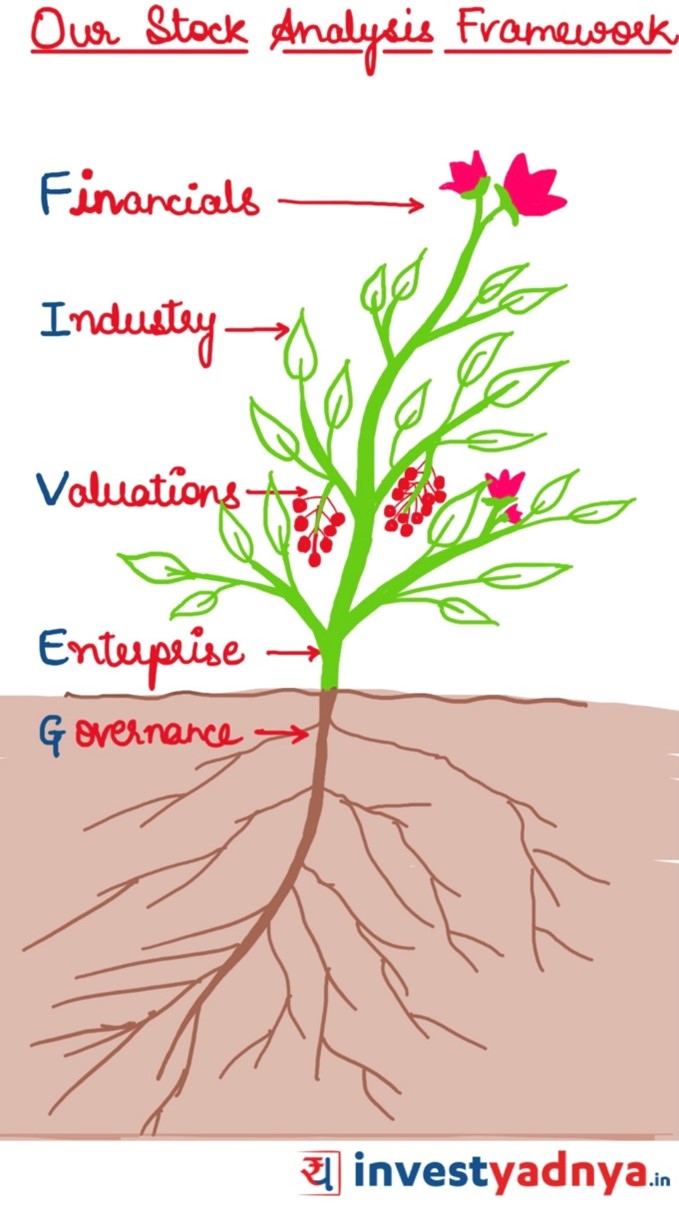 Yadnya's mantra is to be transparent and share the good, bad, and ugly of each company or mutual fund that we analyze. For all our model portfolios, the main feature that stands out is that they are truly based on investor's risk profile. Given that a lot of risk adjusted parameters (Beta, Standard Deviation, Risk Adjusted Alpha, etc.) are taken into consideration for construction of these portfolios, the downside risk is low. So, when the market crashes, the portfolios fall but at a lesser pace than benchmarks.
With the trust and confidence of serving more than 5000+ model portfolio clients, we will continue to put in our heart and soul for providing better products and services to all our clients.